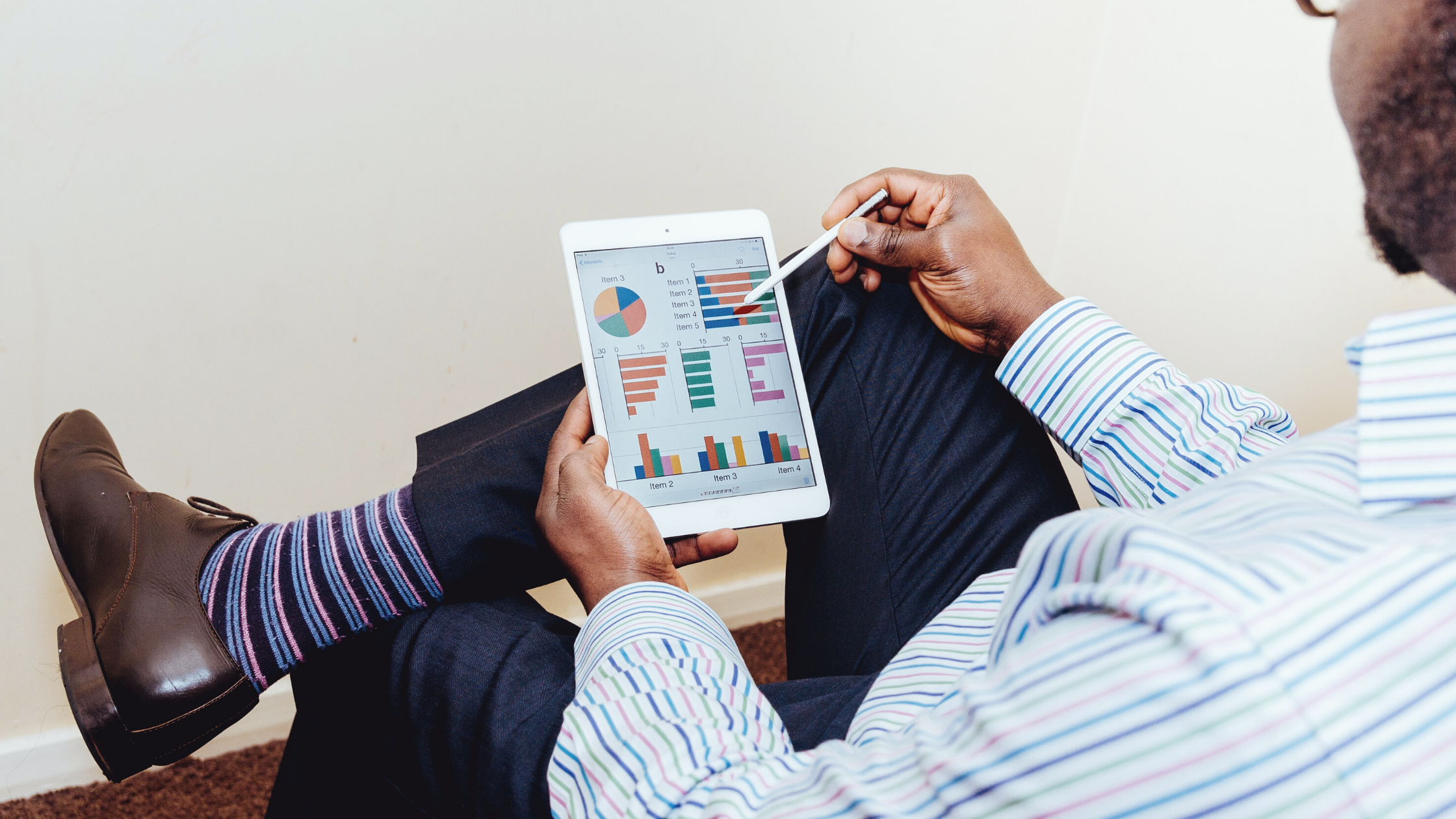 How to Set Financial Goals in 5 Easy Steps
Setting financial goals is an important step in becoming financially secure. Your list of goals should include both short-term and long-term goals, as well as a specific goal to reach for. Without working toward something specific, you are more likely to overspend and end up short when you really need it. While you can't prepare for a crisis, you can think ahead to give yourself the best chance to get through it. Setting annual financial goals gives you the opportunity to review and update your goals, as well as look at your previous successes. If you've never set goals before, follow along as we go through 5 easy steps of setting financial goals that will help you throughout your life.
Step 1: Establish Your Budget
There's no way to know what your realistic financial goals are until you know where your finances currently stand. Using a free budgeting program or a classic pencil and paper, list your monthly expenses and their corresponding amounts. These expenses should include everything you pay for on a consistent basis, i.e. your car payment, rent or mortgage, or your cell phone bill. Take a look through your previous bank statements as you do this to discover monthly expenses you are unsure about, such as your daily coffee stop or that Friday lunch with your co-workers. If these purchases are consistent, go ahead and add them to your budget. Once you discover how you are currently spending money, you can decide where you want to spend it in the future.
Step 2: Create an Emergency Fund
An emergency fund is a specific amount of money set aside to pay for any unexpected expenses, such as car and home repairs, medical emergencies, or a loss of income. Having an emergency fund will eliminate the need to pull from your everyday funds or savings when something pops up. A good starting goal is $500 – $1,000, but financial professionals suggest having three to six months worth of expenses set aside at all times. To start, set up an automatic transfer for when your paycheck hits your account and treat emergency fund money like it's unspendable. If you wait until the end of the month to transfer money to your savings, odds are the funds will have already been spent on other things.
Step 3: Write Down Your Goals
Once you've established your budget and decided how much money you are going to set aside for an emergency, you know how much disposable income you're working with. Write down the goals you want to achieve and think about how you're going to meet those goals. Remember to make your goals SMART; or specific, measurable, achievable, realistic, and timely. You probably aren't going to save enough to buy a home in a year, but you could save enough for a small vacation. You may even want to try your hand at investing some of that disposable income. Whatever it may be, physically writing down or typing out these goals can give you a good visual of the things you're working towards.
Step 4: Give Yourself a Deadline
Once you've written down your goals, determine if they are short-term or long-term goals and set deadlines accordingly. If you don't have a deadline, you may never start actively working towards your goals. Give yourself a finish line and adjust that line as time goes on. Remember to make your deadlines SMART, just like the goals themselves, and only shoot for realistic timelines. For example, a common goal of young professionals is to pay off student loans. If you have $20,000 in loans, you probably aren't paying that off in less than three or so years. Even with a three year goal, you're looking at $550+ dollars a month depending on your interest rates. You may want to set this goal with a deadline of 5 years to give yourself a little wiggle room. On the other hand, if your goal is to save up for a new sectional couch, you're much more likely to hit that goal within a year.
Step 5: Celebrate Your Successes
The most important, yet the most often overlooked step in setting financial goals is to celebrate your successes. When you reach a goal, spend some time giving yourself credit. If your goal was to save a certain amount for an upcoming vacation, take that vacation guilt-free. Spending money is much easier than saving it, and successes, even small ones, can be beneficial to your long-term financial goals.
Call Carty & Co.
Regardless of your reasoning for setting financial goals, it's important to stick to your written down plan. If you need a little guidance in setting your financial goals, an experienced financial professional from Carty & Co. would be happy to discuss your options. Be prepared to be open and candid about what your expectations are, and what you're comfortable with regarding your money. Together, we can ensure your financial goals are met.
The commentary is limited to the dissemination of general information pertaining to Carty & Company, Inc. This information should not be used or construed as an offer to sell, a solicitation of an offer to buy or a recommendation for any security, market sector or investment strategy. There is no guarantee that the information supplied is accurate or complete. Carty is not responsible for any errors or omissions, and provides no warranties with regards to the results obtained from the use of the information. Nothing in this document is intended to provide any legal, accounting or tax advice. This information is subject to change without notice and should not be construed as a recommendation or investment advice. You should consult an attorney, accountant or tax professional regarding your specific legal or tax situation. Carty & Company is a registered broker-dealer, member FINRA and SIPC.
Back to Blog